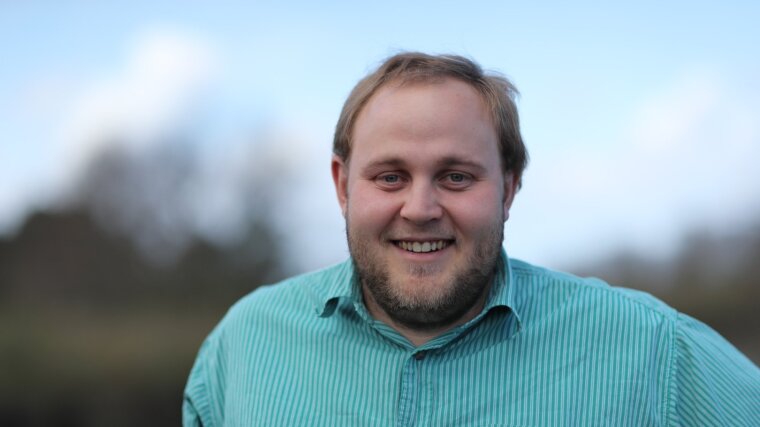 Education

January 2019-

 Ph.D. at the Institut für Geowissenschaften der Friedrich-Schiller-Universität Jena

Thema: "The role of early Archean Terrestrial Environments in Weathering, Sediment Transport, and the Colonization of Land"

2016-2017

MS.c. at Sorbonne Université - Campus Pierre et Marie Curie and IFP Energies nouvelles, with focus on sedimentology and tectonics.
Scientific outreach and participations during the Ph.D.
Publications

Reimann et al. (2021) - March 2021

"Syndepositional hydrothermalism selectively preserves records of one of the earliest benthic ecosystems, Moodies Group (3.22 Ga), Barberton Greenstone Belt, South Africa", published by SAJG, doiExterner Link

Janse van Rensburg et al (2021) - September 2021

"Volcanoes in the estuaries: Insights into Earth's oldest (3.22 Ga) terrestrial microbial habitats, Moodies Group, Barberton Greenstone Belt", published in Precambrian Research, doiExterner Link

Heubeck et al. (2022) 

"Reassessing evidence of Moon–Earth dynamics from tidal
bundles at 3.2 Ga (Moodies Group, Barberton Greenstone Belt,
South Africa)" published in Sedimentology doiExterner Link
Talks and conferences

August 24. – 26.2020

Conference talk and participation at the GeoUtrecht 2020 Conference by DGGV

Title of presentation: Did volcanoes erupting in estuaries (Moodies Group, Barberton Greenstone Belt, BGB) serve as microbiological cradles during the Archean?

March 23.2021

Conference talk and participation SPP1833 annual meeting

Title of presentation: High resolution sequence stratigraphy in the Paleoarchean, Moodies Group (3.22 Ga), Barberton Greenstone Belt

September 23.2021

Conference talk at the GeoKarlsruhe 2021 Conference by DGGV

Title of presentation: Sequence stratigraphy of the Moodies Group (3.2 Ga), Barberton Greenstone Belt, South Africa

April 6-8.2022

Conference talk and participation SPP1833 annual meeting

Reassessing evidence of Moon-Earth dynamics: No evidence of shorter lunar months from tidal bundles of the Moodies Group (BGB)
Workshops

September 11-15.2017

Centre of Volcanic Textures (CVT) Short Course, TU Bergakademie Freiberg, Germany

February 16. - 28.2020

SPP1833 field workshop in India