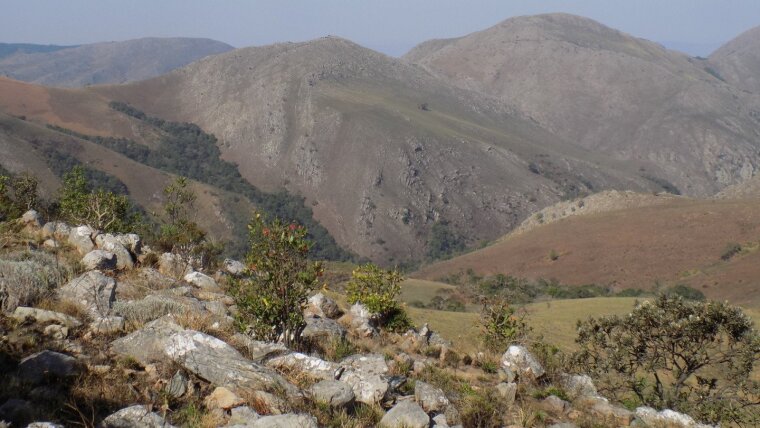 Find out more about our wide-ranging research topics
Barberton Greenstone Belt
General and Historical Geology group
Teaching
Lectures, tutorials, and field courses in the research group focus on the near-surface processes that shape our planet and the evolution of the Earth since its formation. In doing so, we provide students with an in-depth understanding of the processes that distribute sediment on the surface of the Earth, the Earth's historical evolution recorded in sediments and sedimentary rocks, the interaction of tectonics and sedimentary basins, and their economic importance as reservoirs for oil and natural gas. Most of our studies span many scales and therefore combine instruments from microscopes to satellites. Students in our group acquire theoretical foundations and practical skills for professional practice, e.g. in the hydrocarbon industry or engineering offices, and for scientific work at geoscientific institutions and universities.
In addition to bachelor's and master's education in geosciences, we participate in the bachelor's and master's program in biogeosciences, in the graduate school "Alteration and Element Mobilization at Microbial-Mineral Interfaces", and in minor education for other majors (including geography, biology, physics, prehistory and early history).
Research
Our research is very diverse. We do both basic and applied research and conduct it on both large and small scales, depending on the problem at hand. Almost all of our studies have in common that geologic field work usually forms the basis of our data. Long-term research interests in which the group has expertise include:
Regional facies analysis and provenance analysis (provenance) of sedimentary rocks as keys to continental tectonic and climatic processes, for paleogeographic reconstructions, and for petroleum reservoir characterization. Paleoecology and Quaternary climate variations based on micropaleontological analyses. History of early Earth as well as its life forms, with implications for the search for fossil or extant life on other planets (astrobiology). Interaction between the filling of sedimentary basins and surrounding mountain building.
The regional focus of our work is currently in South Africa (Early Earth, paleoecology) and Central Asia (Early Earth, tectonics, paleoecology). Regional projects we are involved in include the large-scale INFLUINS project and the Graduate Academy of the University of Jena. Our tools, just like our research focus, are diverse. Field work is as important to us as investigations on drill cores.
Rock and fossil samples are examined - depending on the research question - with a variety of laboratory methods. Outcrop mapping and polarized light microscopy are our standard tools, but we are also frequent users of techniques in the care of other groups, such as scanning electron microscopy, X-ray diffraction and fluorescence, and specialized mass spectrometers for absolute age dating of minerals.
Christoph Heubeck, Prof. Dr
Chair of General and Historical Geology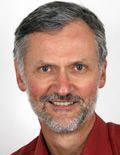 Room H102
Burgweg 11
07749 Jena